Welcome Home
Galerie Pouleouff
Exhibition / Performance
2019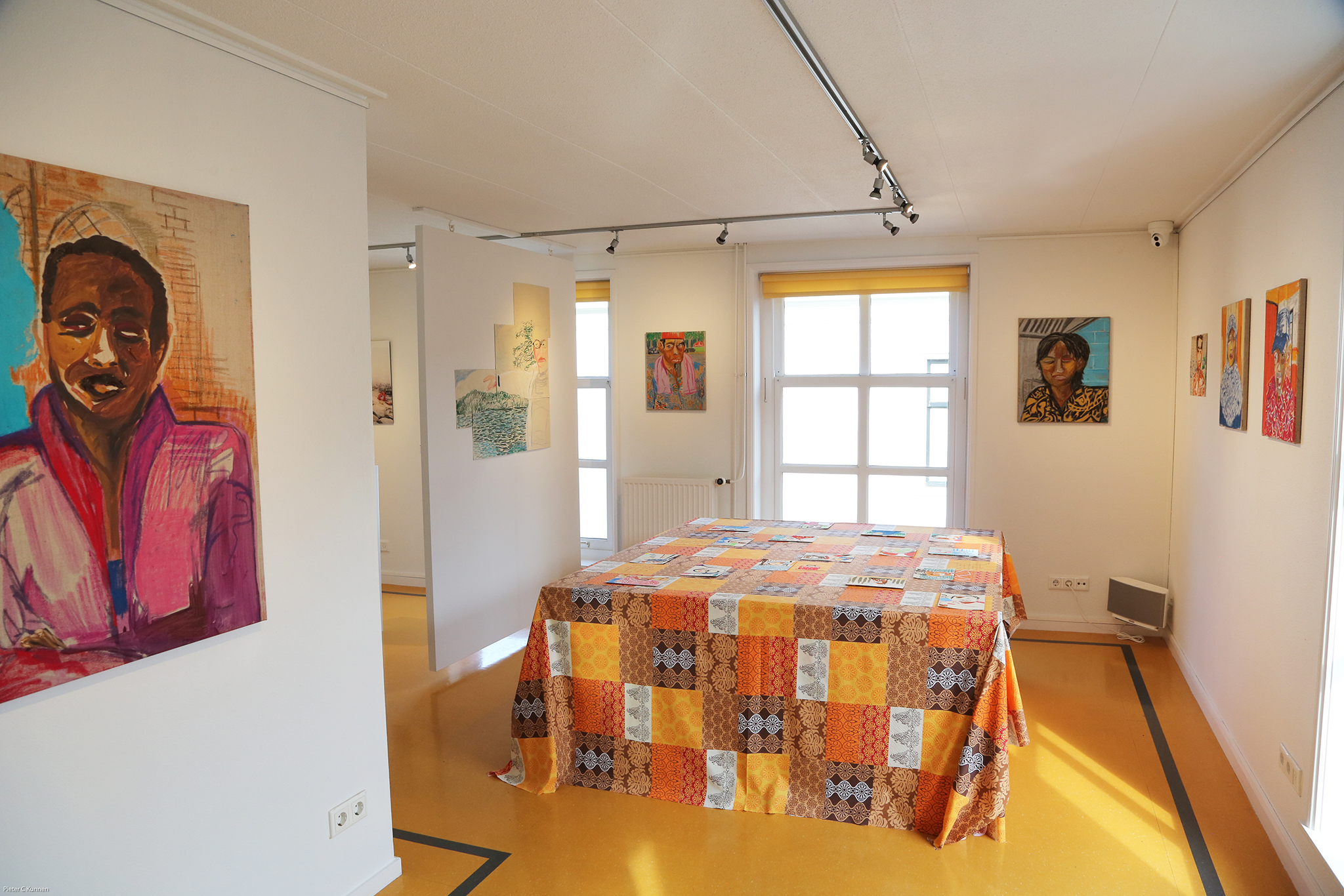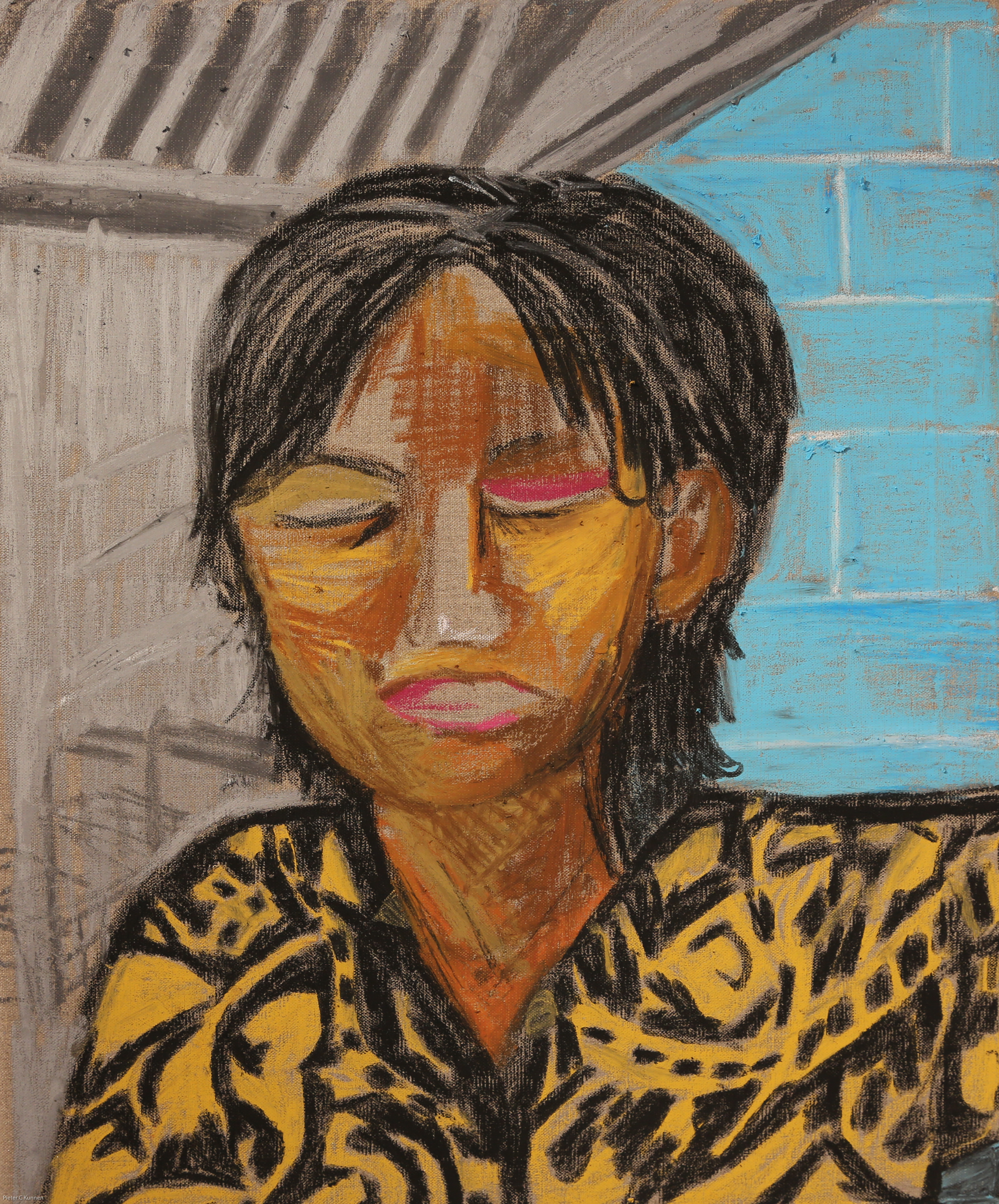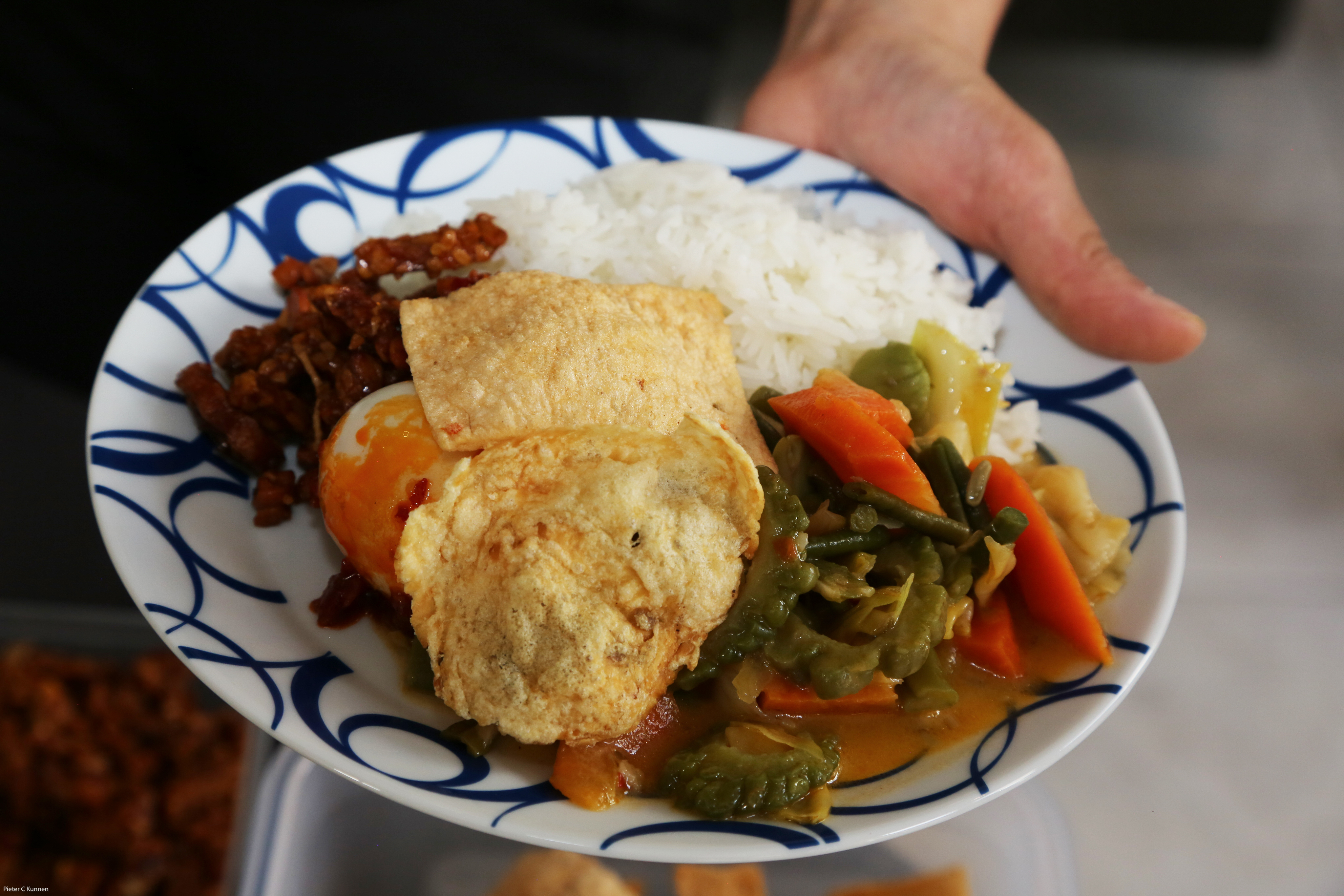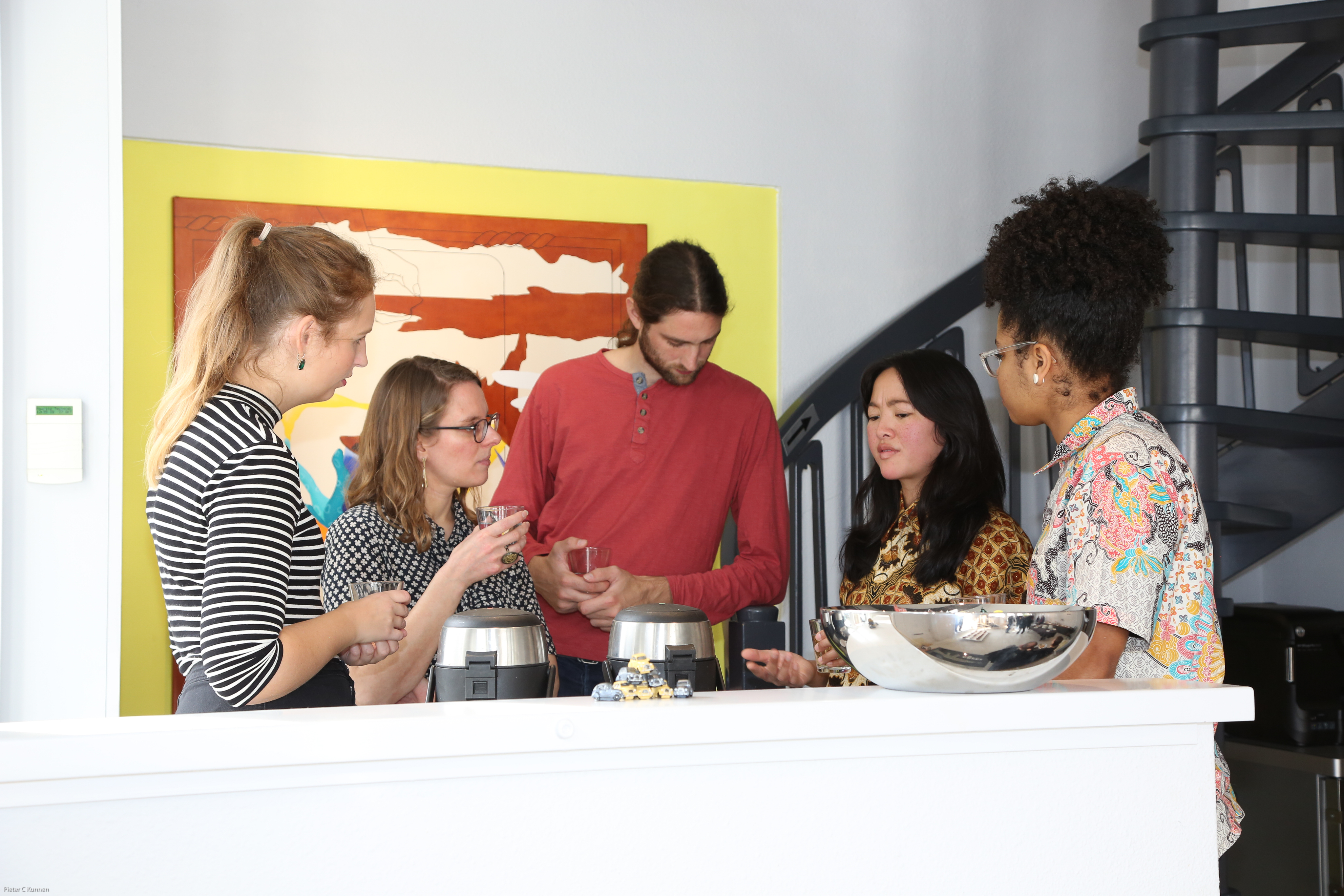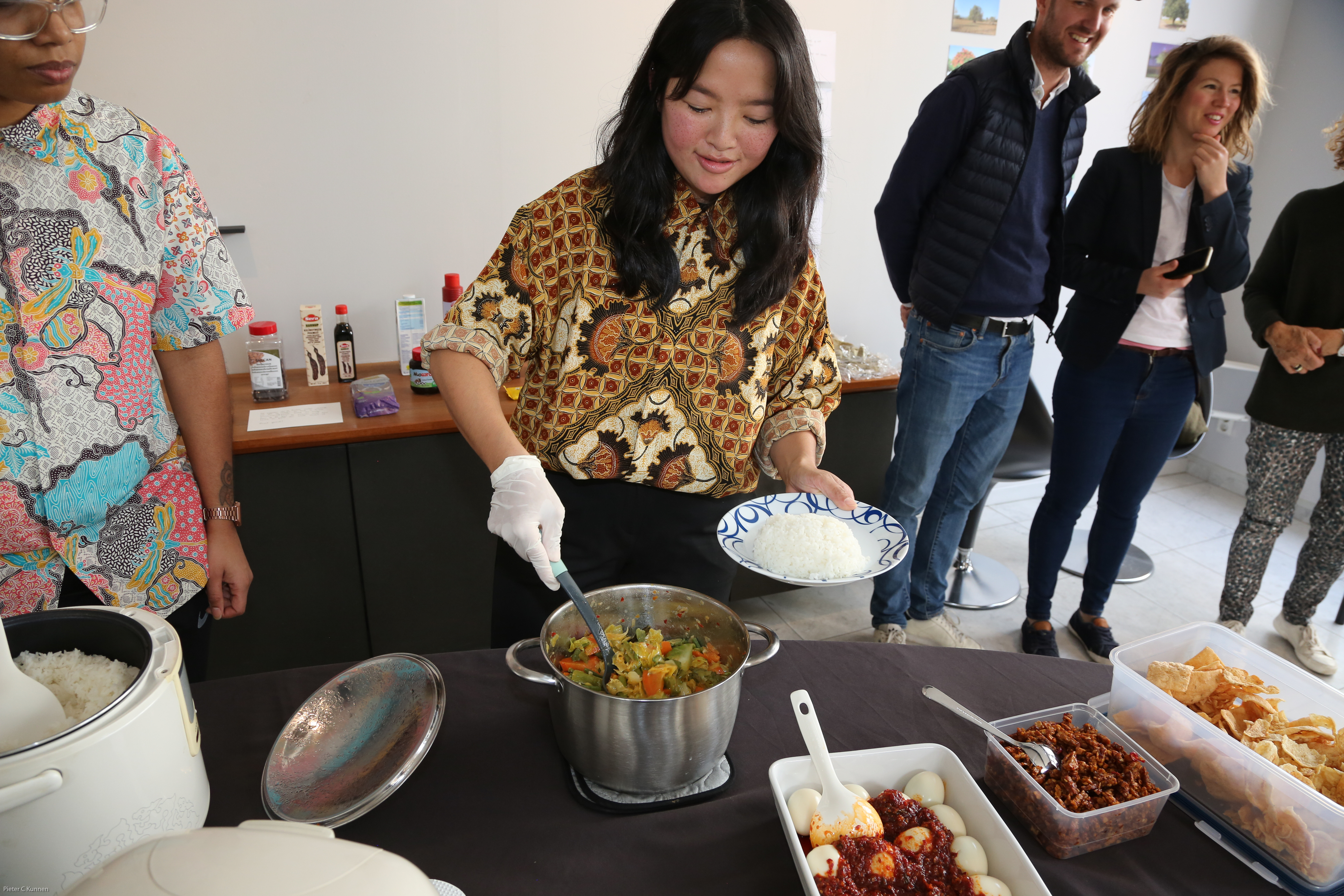 Last Summer I was invited to participate in the masterclass Keep An Eye Spacemakers at gallery Pouleouff in Naarden-Vesting. I created new works regarding themes such as identity, community and home. "What does home mean to me?" During my time staying in Naarden-Vesting, I went in reminisce of the hometown of my family in Bogor, Indonesia and combined it with visits and portraying of local residents of Naarden-Vesting.





The exhibition showed a table with a cloth of batik patterns with notes about the meaning of home from past portrayees and pastel drawings of residents of Bogor.

Surrounding the table, you can find portraits of the former mayor of Naarden-Vesting Joyce Sylvester, the first surinamese woman appointed as a mayor, Henk (tourguide Naarden-Vesting) and Julia, owner of a toko/snackbar down the street.

Together with the exhibition, I cooked Indonesian food for local residents of Naarden-Vesting. By sharing food together, the exhibition is seen from another perspective. I find it important to explore various ways of creating relations between me and other, but also between other parties. Food is a way to talk about where you come from.